Oman Contracting Projects
Al Bahar Burj, Oman
Plot No - 226
Developer – M/s Zaman Investments
Client - AL Zaman
Location - Oman
AL Madina Qaboos - MSQ, Muscat
Project # 101
G + 2 Residential Apartment Building
Location - Al Wadi Al Kabir
Consultant – M/s Design Consultants Architects and engineers
Built Up Area – 781 sq.m.
Project Cost – R.O. 132,000,000
Status - Completed
Project # 103
B+G+6 Commercial / Residential Building
Location - Al Wadi Al Kabir
Consultant - Design Engineering Consultancy
Built Up Area - 3090 sq.m.
Project Cost - R,O. 772,500.000
Status - Plinth Beam Level, Retaining Wall Complete
Project # 104
Building + Villa Project
Location - Al Amerat
Consultant - M/s Omran Engineering Consultancy
Built Up Area - 650 sq.m.
Project Cost - R.O. 136,000.000
Status - Finishing works in progress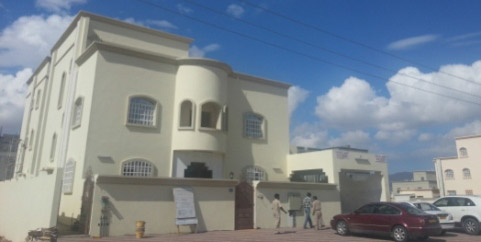 Project # 105
Barzaman Water Storage Warehouse
Location - Mawaleh
Consultant - Al Fajer Engineering Consultancy
Structural Sub-Contractor - M/s. Roofings Middle East FZE
Built Up Area- 1600sq.m.
Project Cost - R.O. 143,000.000
Status - Completed
During the phase of Erection of steel Structure by our specialist subcontractor:
M/s. Roofings Middle East FZE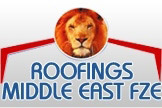 Project # 106
Staff Accommodafion Building
Location - Barka
Consultant - M/s Design Consultants Architects and Engineers
Built Up Area- 841 sq.m.
Project Cost - R.O. 115,000.000
Status - Work awarded and Govt. Approvals in process
Project # 107
Muscat Hills Villa Extension
Location - Muscat Hills
Consultant - M/s. Cowi & Partners L.L.C.
Value : R.O. 50,000
Status : Completed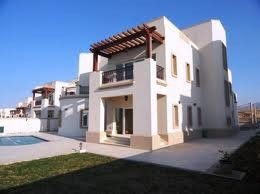 Project # 108
Residential Villas 11 nos, Recreation Centre, Swimming Pool
Location - Seeb
Status : Substructure work
Consultant - M/s. Design Consultants, Architects and Engineers
Value : R.O. 750,000
Project # 109
Commercial Mall Development
Location - Suwaiq
Consultant - M/s. Triad Oman International Consultants
Status : Substructure work
Value : R.O. 759,000